Advice for Home Buying Success in a Changing Market
The real estate market continues to be very dynamic with active micro-market currents like we've never seen before.
Now more than ever, it's important to plan ahead and work with a power team early in the process to support your success. While interest rates are expected to rise, they are still at historic lows.
The sense of pride you'll feel when you purchase a home can't be overstated. However, for first-generation homebuyers, that feeling of accomplishment is even greater. AJ Barkley, Head of Neighborhood and Community Lending for Bank of America, says:
"Achieving this goal can create a sense of pride and accomplishment that resonates both for the buyer and those closest to them, including their parents and future generations."
In other words, your dream of homeownership has far-reaching impacts. As you begin your journey, here are five helpful tips to make that dream come true.
1. Hire a Realtor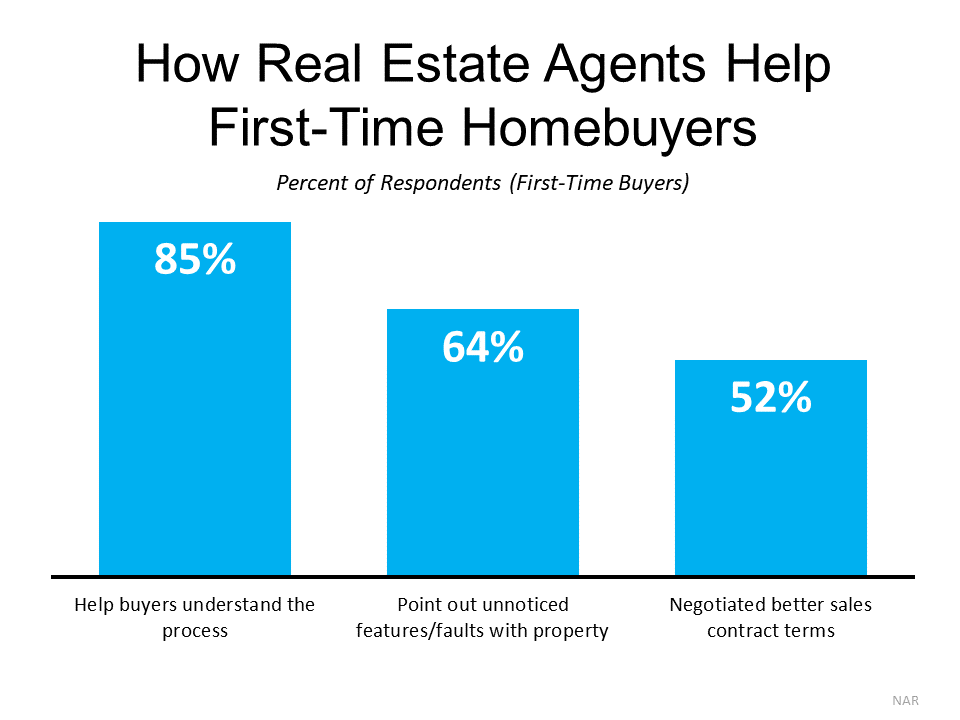 It's important to reach out to a trusted advisor early in your home buying process. Not only can an agent help you find the right home, but they'll serve as your expert advisor and answer any questions you might have along the way.
The latest Profile of Home Buyers and Sellers from the National Association of Realtors (NAR) surveyed first-time homebuyers to see how their agent helped them with their home purchase (see chart below):
As the graph shows, your agent is a great source of information throughout the process. They'll help you understand what's happening, assess a home's condition, and negotiate a contract that has the best possible terms for you. These are just some of the reasons having an expert in your corner is critical as you navigate one of the most significant purchases of your life.
2. Define your Financial Strategy
Selecting your Realtor and Lender early in your process allows you to have a "power team" working with you to fine tune the process to fit your lifestyle and financial goals. Even if you're just browsing with plans to get more serious in 6-12 months, an early pre-approval consult with a savvy lender allows us to work on a plan that will position you for success.
For instance, a minor change in your credit score could equal significant increase in your buying power, and lower your cost to purchase when you are ready. Savvy advise about how to prepare for home ownership helps as well. My lending partner, Jeremy Durkin, provides top level service and has a team focused on helping first time homebuyers explore all options. Some helpful advise to get started:
3. Do Your Research and Know What You Can Afford
The third piece of advice for homebuyers is practical: do your research so you know what you can afford. That means getting your finances in order, reviewing your budget, and getting pre-approved through a lender. It also means learning the ins and outs of what it takes to pay for your home, including what you'll need for a down payment.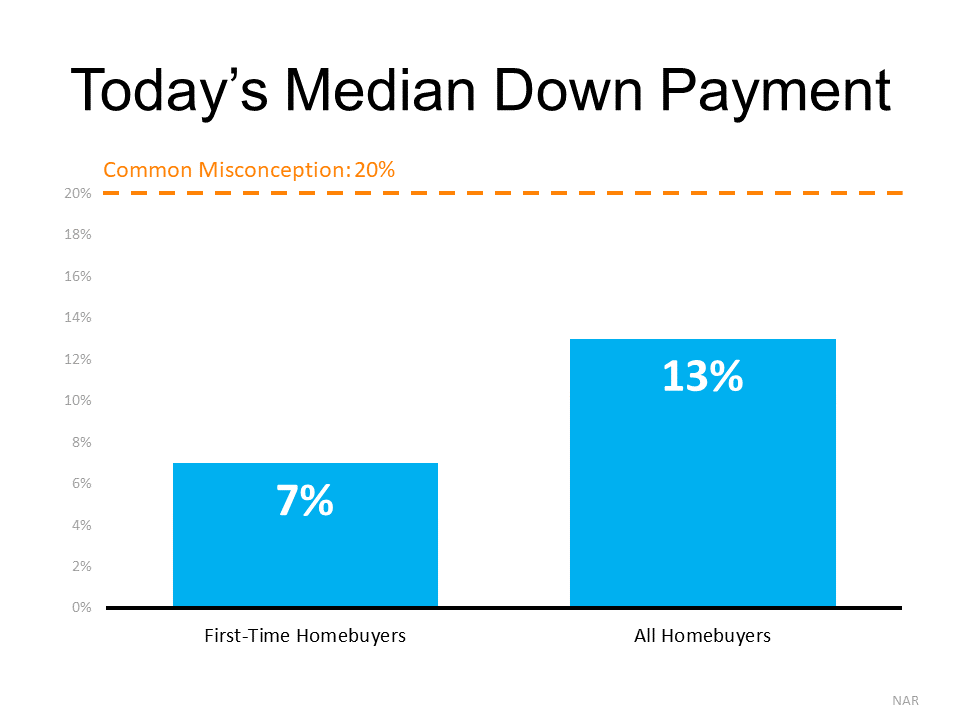 Many homebuyers believe the common misconception that you can't purchase a home without coming up with a 20% for a down payment. As Freddie Mac says:
"The most damaging down payment myth—since it stops the homebuying process before it can start—is the belief that 20% is necessary."
The chart shows what recent homebuyers have actually put down on their purchases:
On average, first-time buyers only put 7% down on their home purchase. That's far less than the 20% many people believe is necessary. That means your down payment, and your home purchase, may be in closer reach than you realize. Keep that in mind as you work with a real estate professional to better understand what you'll need for your purchase.
Be sure your agent is providing you with up-to-date market data. If you face an "above asking" offer situation, you'll want to be informed and aware of trends to assess what level of risk this may imply for future values for your particular market. Check the Communities page on my website in the link above for up-to-date market data.
4. Do Your "Homework"
Review buyer contract documents with your realtor ahead of time. Review terms and conditions that may be critically sensitive to your goals, prior to making an offer. Advance preparation will prevent the frenzy of making an offer late night on a Sunday night after the first open house. I like to go over a sample offer with my clients well ahead of negotiations so decisions can be made quickly if necessary without losing the opportunity for questions and concerns.
5. Know Your "Walk Away" Number
When we prepare for negotiations I'll ask you for your "walk away" number, whether or not it's a competitive offer situation. I'll offer pro's and con's for your consideration along with advise about market values and trends, but it's your house, your money and your decision! No is always an acceptable answer!
---
Don't Lose Sight of What Home Means to You
It's important keep in mind why you're searching for a home to begin with. Overwhelmingly, homeowners recognize the financial and non-financial benefits of owning a home. In fact, in a recent survey:
73% of first-generation homeowners say the safety and security homeownership provides is increasing in importance.
Nearly two-thirds of first-generation homeowners say the importance of building equity in a home is growing more important as well.
As AJ Barkley explains:
"For many first-generation homeowners and their families, homeownership has a unique importance, given the collective efforts to overcome financial challenges that can often span generations…"
---
Being prepared and working with a trusted expert is key to achieving your dream. Let's connect today so you can get started on your home buying path.